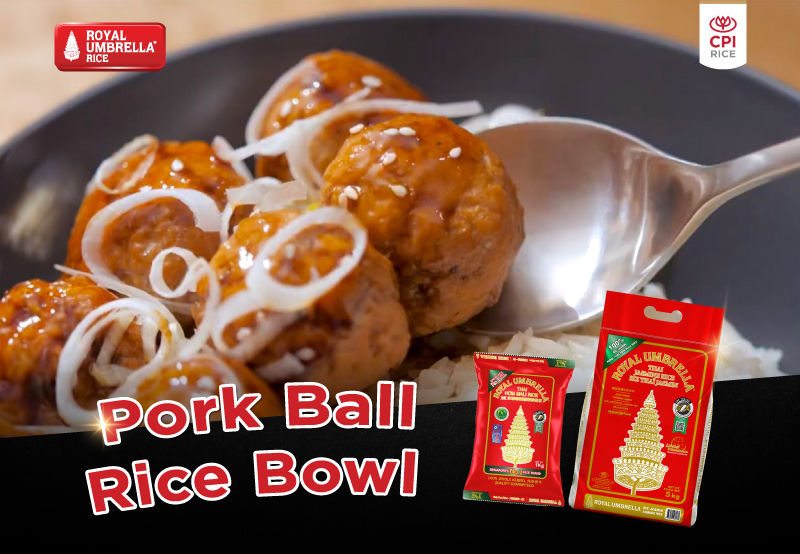 Pork Ball Thai Jasmine Rice Bowl is considered a menu item that can be easily made in a hurry. Or make it a breakfast for your kids to have as their first meal of the day. It will increase your little children's energy as well. In addition, this menu is also a favorite menu for many people. The method of making it is not difficult at all. How is that? Let's go and see.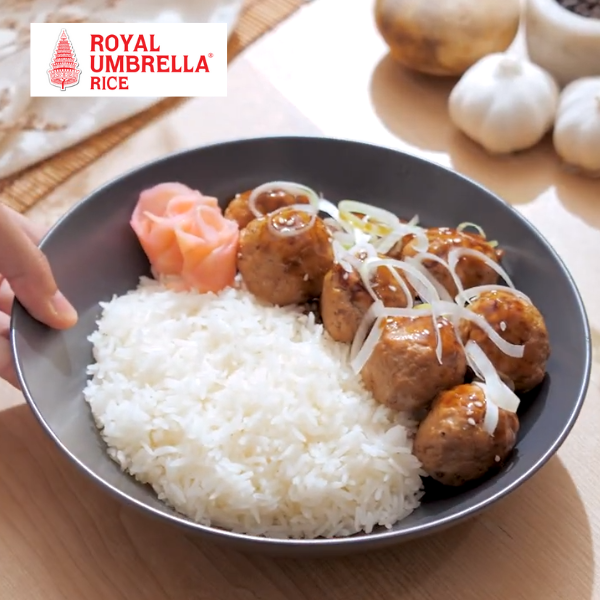 Ingredient
Minced Pork 200 grams
Garlic Powder 2 teaspoon(s)
Salt 1/4 teaspoon(s)
Pepper 1/4 teaspoon(s)
Water 75 ml.
Shoyu (Japanese Soy Sauce) 2 tablespoon(s)
Mirin 1 tablespoon(s)
Sugar 1 tablespoon(s)
Sliced Ginger 4-5 pieces
Roasted White Sesame
Negi (Japanese Long Onion)
How to cook
1. Season minced pork with garlic powder, salt and pepper. Mix well. Roll into round shape. Same size each.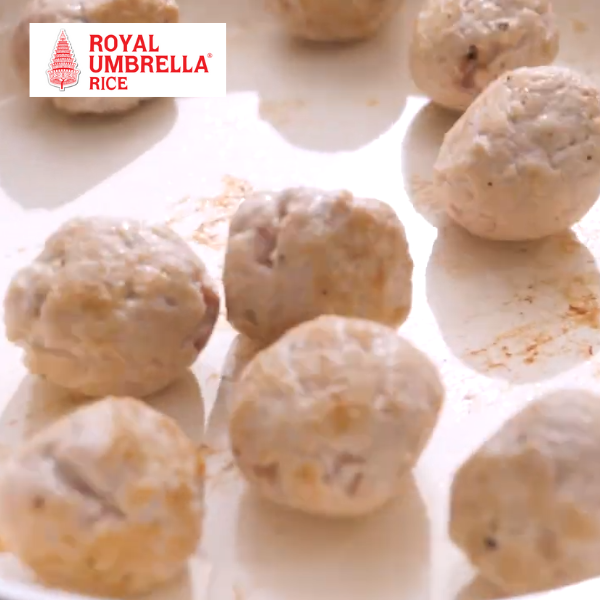 2. Roast on the pan until the outside part gets cooked. Remove from heat. Set aside.
3. Add water in the pork-roasted pan. Add shoyu, mirin, sugar and ginger. Stir to mix well.
4. Simmer pork balls in the sauce until thickened. Serve with Thai jasmine rice.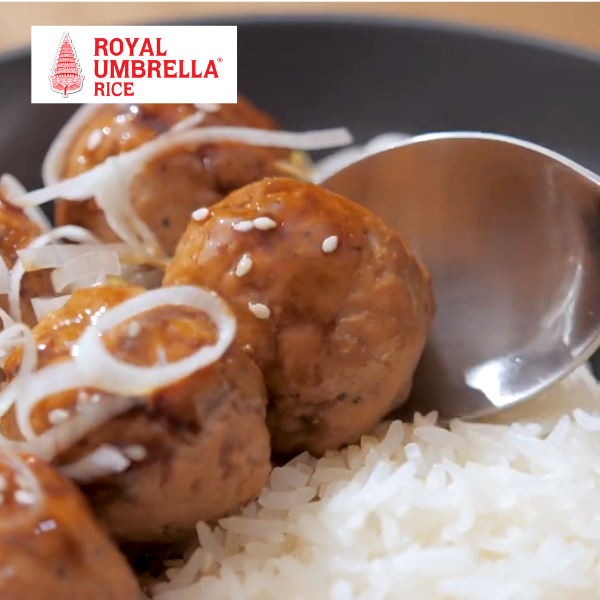 If you are looking for a factory or distributor of Royal Umbrella rice, we are a distributor of Thai jasmine rice and other types of rice with production standards and many awards. Or, if you want to update news about Thai Hom mali jasmine rice, Thai Hom mali jasmine rice nutrition, you can follow us at the Facebook page: Royal Umbrella.
Related articles
Contact us
Tel : +662 764 7000 , +662 764 7070
Email : Contact@cpintertrade.com
Facebook : Royal Umbrella
Instargram :Royalumbralla_rice
Youtube : RU Hungry