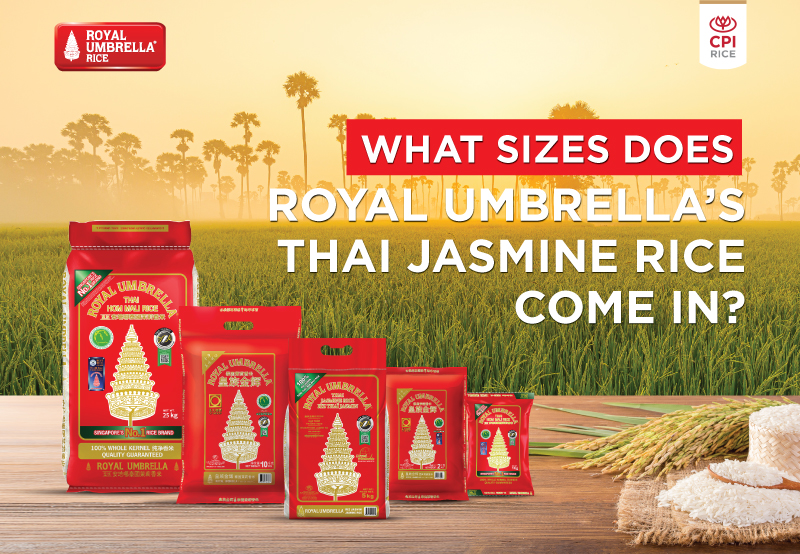 What sizes does Royal Umbrella's Thai Jasmine Rice Come in? today we're here to provide you with information on the sizes of Thai jasmine rice. Not only that, but we will also provide you with information on the sizes of other types of rice that are available under the Royal Umbrella brand.
Cultivation Encouragement
The mission of C.P. Rice Co ,.Ltd. is to bring the Traceability and GAP Plus (GAP+) standards to transform targeted area to be the best rice farm which offers the best quality by GAO (Good Agriculture Practices) framework growing techniques. Moreover, this also the solution for farmers to reduce price volatility an promote sustainability within the market. This provides a safe for rice farming and reducing cost, while raising income. At the same time, the project also maintain Thai Hom Mali rice as one of the world's
The factory with high standard
Royal Umbrella Rice emphasizes a lot on the standard and quality starting from the selection of raw materials of high quality. We have three rice mills and more than 30 alliance rice mills. Moreover, we also have two plants for rice quality improvement factory which consist of the advanced technology with the global standard. Our factory is also certified under GMP, HACCP and ISO 9001: 2008. There are 5 productivities with the total volume of 1.66 million tons of rice per year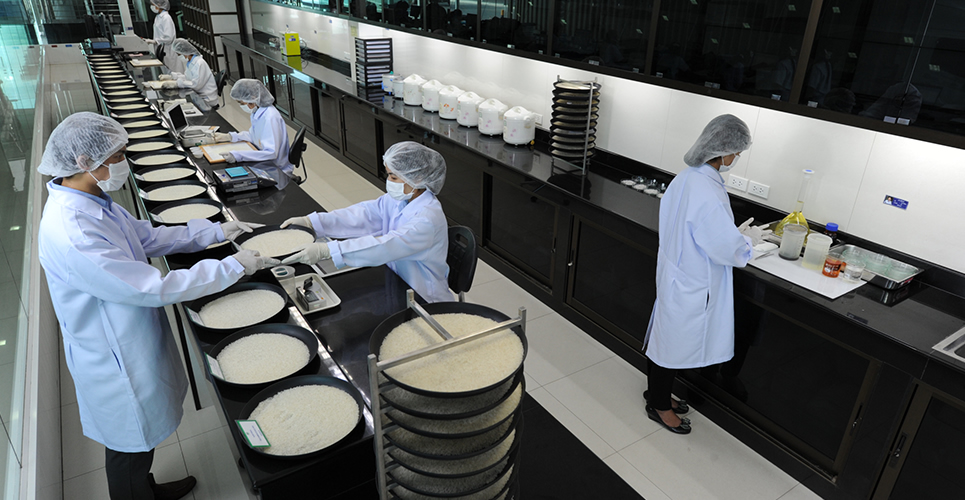 Due to the company recognizes the importance of human resource development to make our team more efficient and higher quality. Therefore, the high knowledge and experience of our teamwork in rice business is well equipped to handle a wide range of products and services to client in terms of consultation, design, product development and so on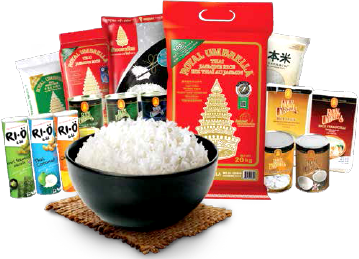 C.P. Intertrade Co., Ltd.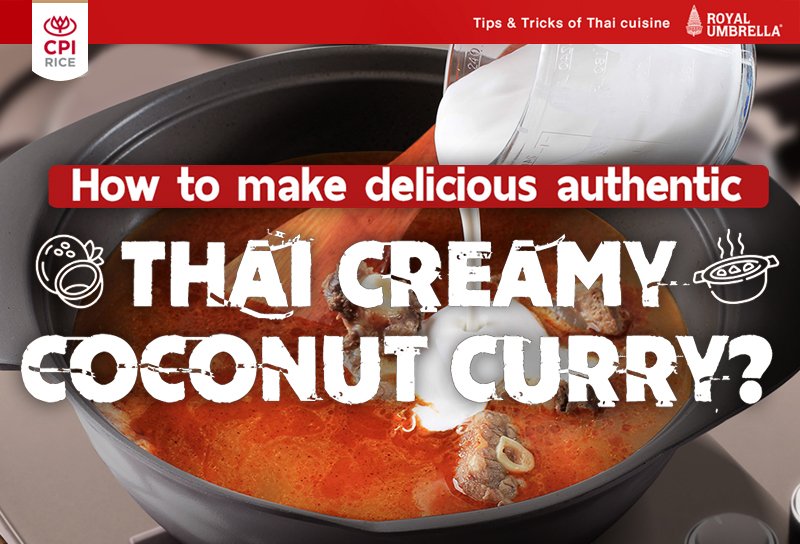 Here are a few tips on how to make a delicious Thai creamy coconut curry. Start with bringing coconut milk to a boil on medium heat, add curry paste and fish and stir to break
Read More »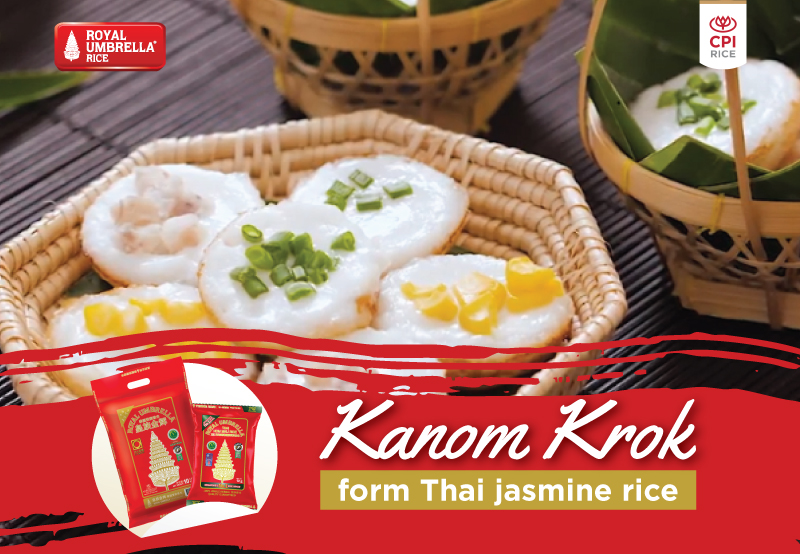 Khanom Krok from Thai jasmine rice is a Thai dessert that has a sweet, mellow taste that has been popular among Thai people who have eaten it from the past to the present. But if you want to start experimenting with Khanom Krok, today, Admin has brought a simple recipe for making Khanom Krok from Thai jasmine rice. How interesting will it be and how to do it? Follow Admin, and let's see.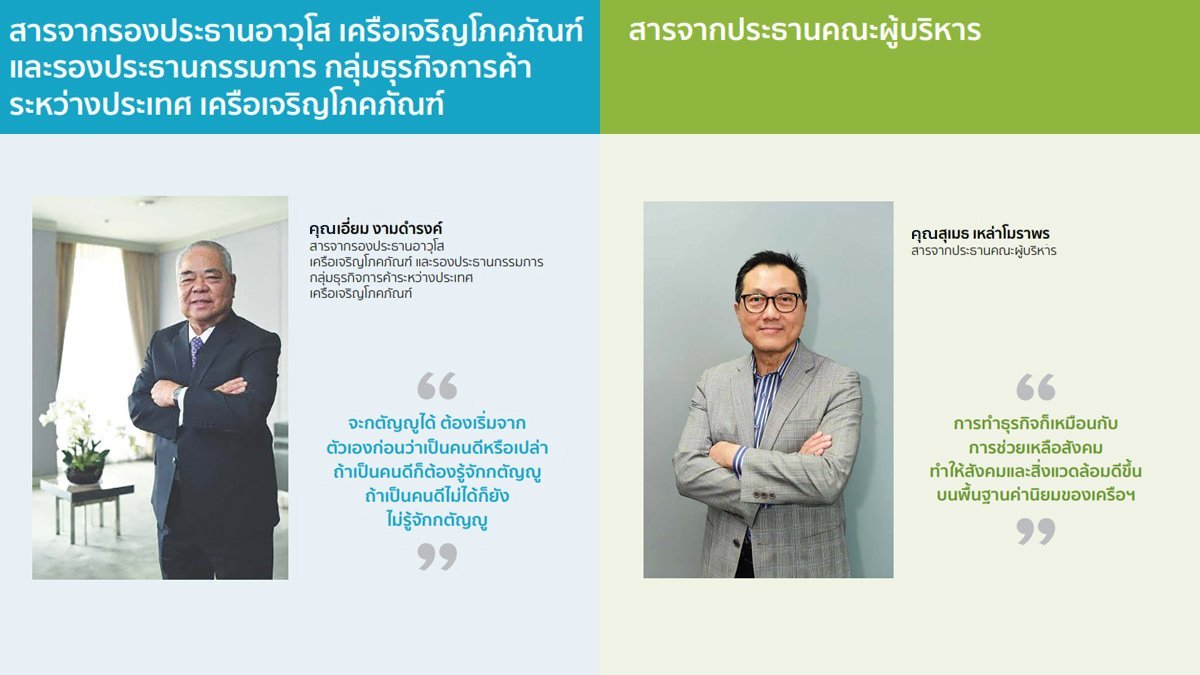 สารจากรองประธานอาวุโส เครือเจริญโภคภัณฑ์ และรองประธานกรรมการ กลุ่มธุรกิจการค้า ระหว่างประเทศ เครือเจริญโภคภัณฑ์