Once you arrived in Phuket, there is a must visit and popular restaurant like "Tukabkhao" that you cannot miss and must try. Sino Portuguese style decoration make it feel warm and cozy. Extremely nice atmosphere with varieties of local Phuketian menus to choose from. There is no disappointed for sure as it'd been deliciousness guarantee for a long time.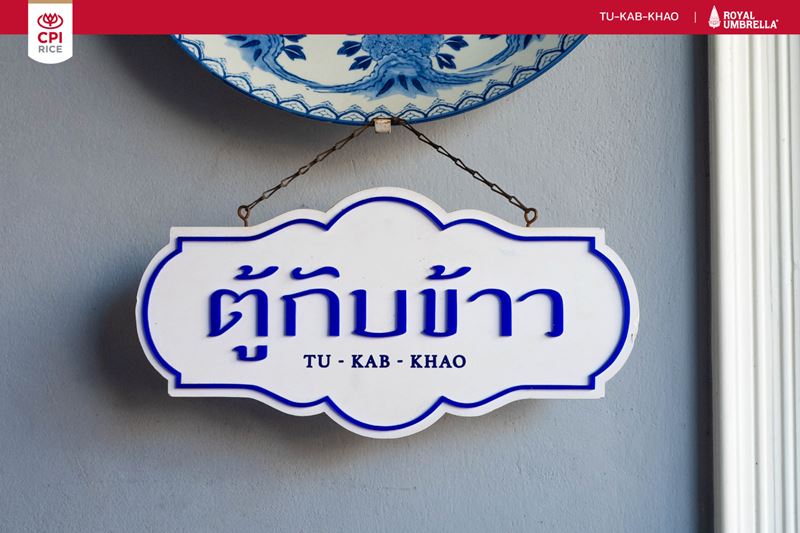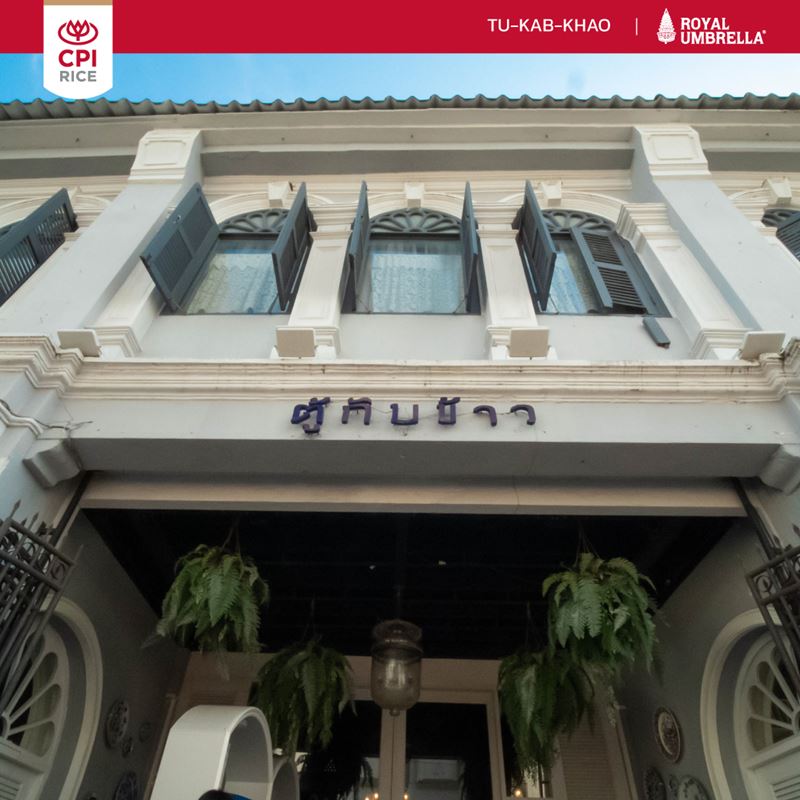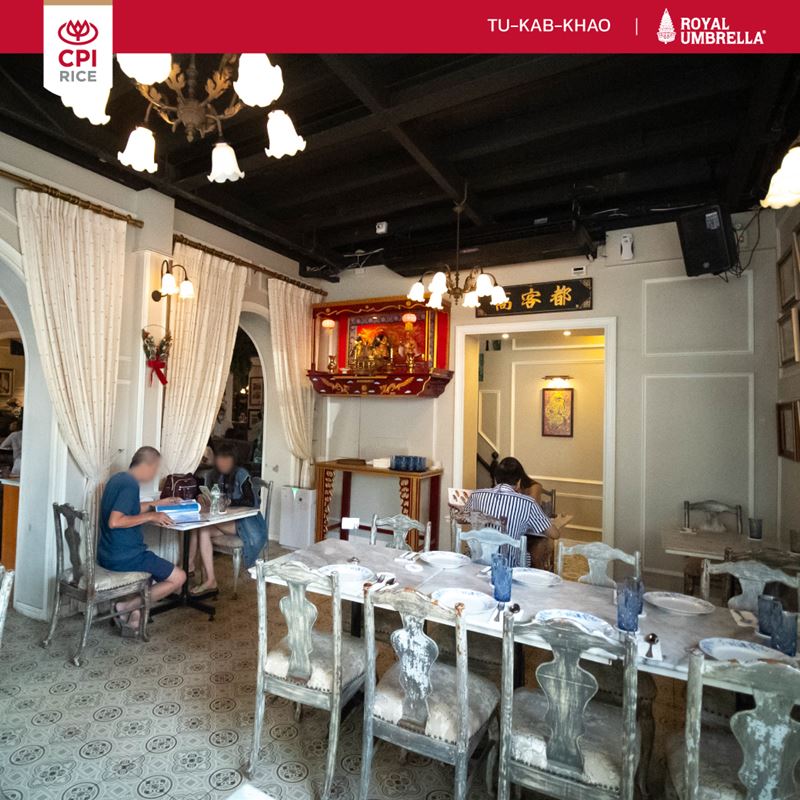 Let's start with the first menu like "Moo Hong Phuket" Signature dish of the restaurant. Such an excellent tender pork stewed with perfectly sweet, greasy and salty taste which would make you definitely fall for it.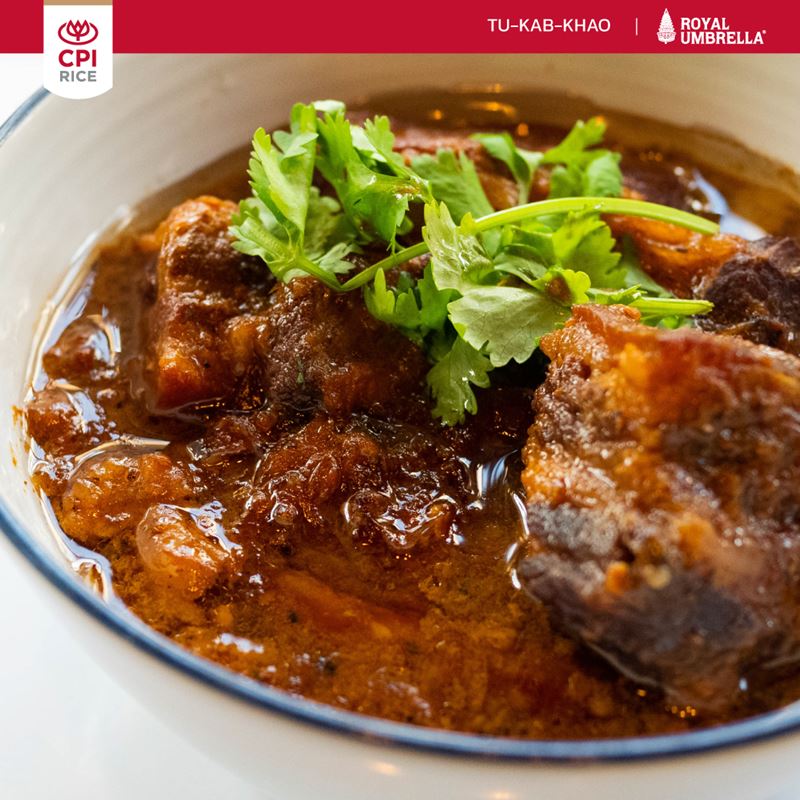 Yellow Crab Curry with Betel Leaf is flavorful and not too spicy but you can get very nice aromatic from curry paste and betel leaves. Most importantly that the restaurant will add an extra giant crab meat into it and either serve rice noodle on aside or you can have the curry with hot cooked jasmine rice which also phenomenal as well.
Another "Don't Miss" menu is "Stirred-Fried Lotus Stem with Mackerel". The restaurant will cook it with a little bit sweet taste but to eat with mackerel which is a little bit salty that would make it a perfect combination.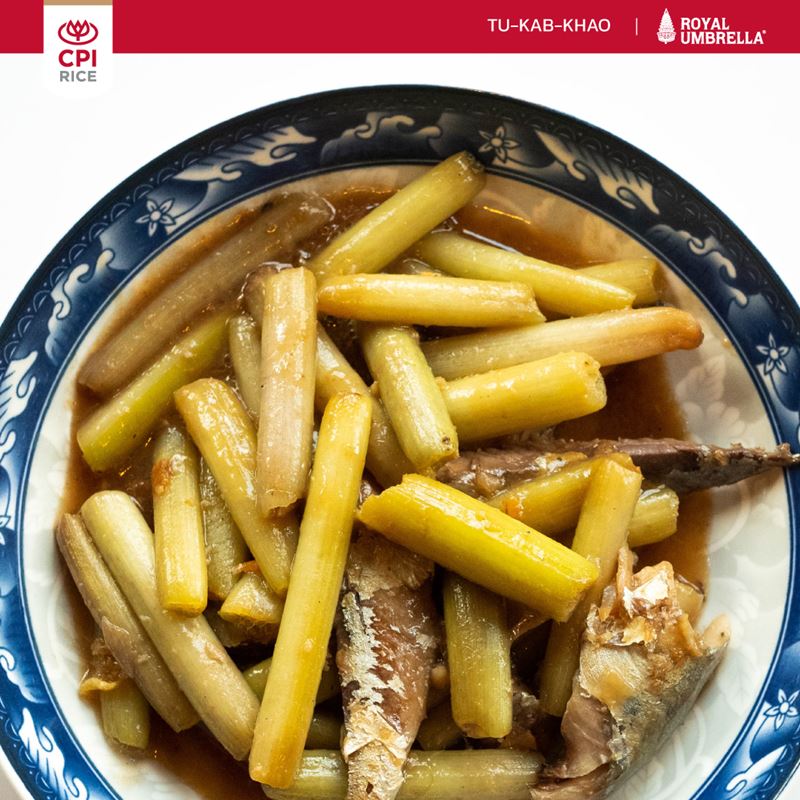 Yum Som-O Koong Sod or Pomelo Salad with Fresh Prawn: The dressing salad here is perfect just like other menus but extra flavor with sweet and sour from pomelo itself with a mixture of fresh prawn and tasty minced pork. What a perfect menu to share to others.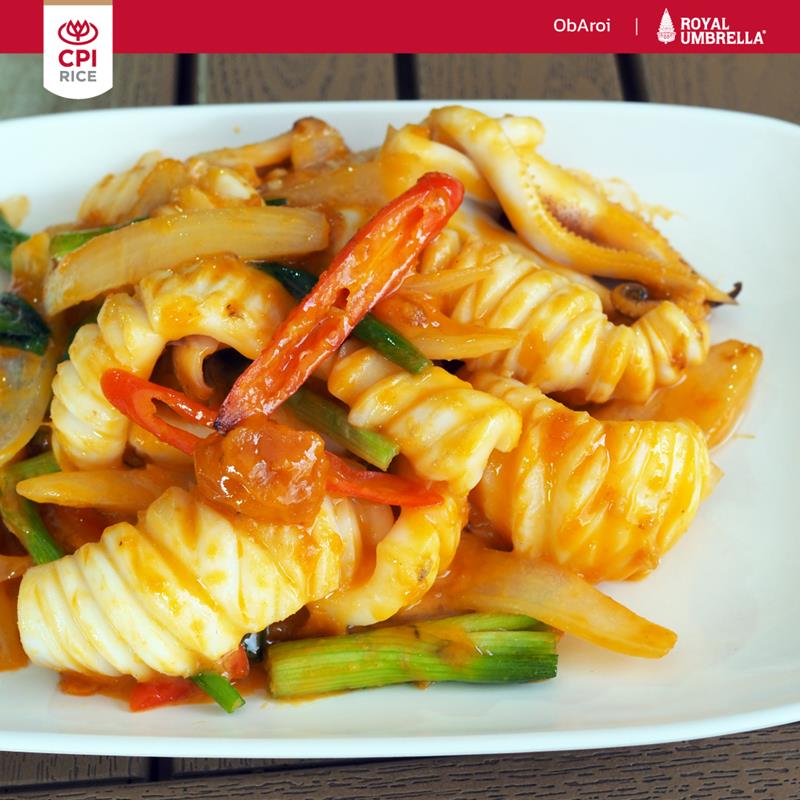 When you visit Phuket, you must try this menu also. "Moo Aiam Phad Koie Kam" or Stirred-Fried Pork with Salted Shrimp paste because this menu is top hit. They brought out the tender part of the pork to stir fried with shrimp paste and seasoning with all flavors such as sour, sweet and salty, which make it so flavorful. That would make you get so mouthwatering as well.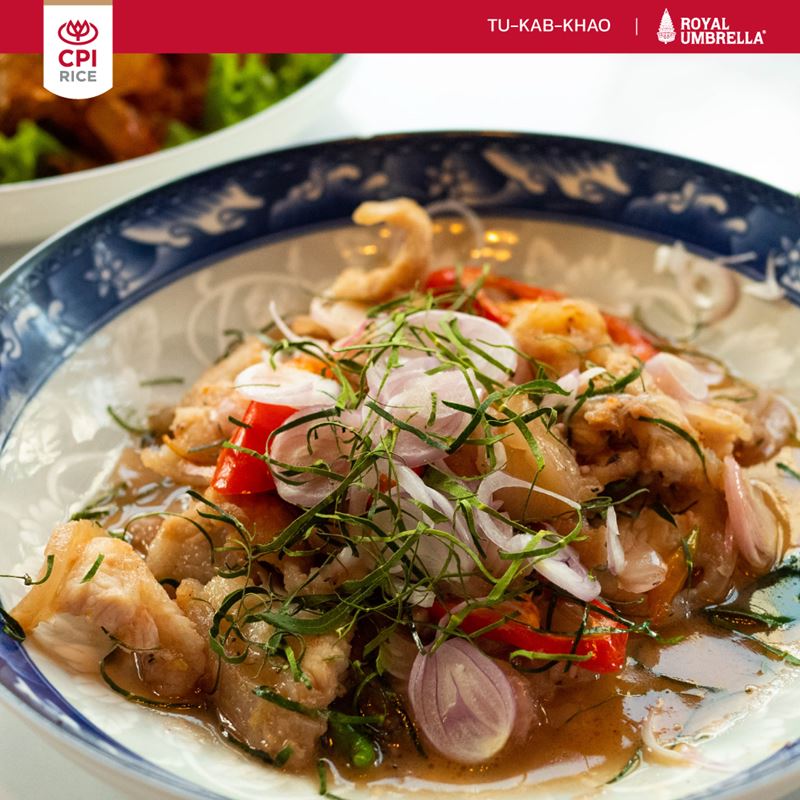 Who loves spicy food must order this one. "Nam Prik Koong Siab or Smoked Shrimps Chili Dip". This chili dip is one of the most popular dipping because the dipping here is perfectly spicy with special way of cooking by pounding the shrimps together with the dip that would get the sweetness from shrimps as well. Also the restaurant will serve many varieties of fresh vegetables along aside as well. For you who loves chili dip will be regret if you miss it.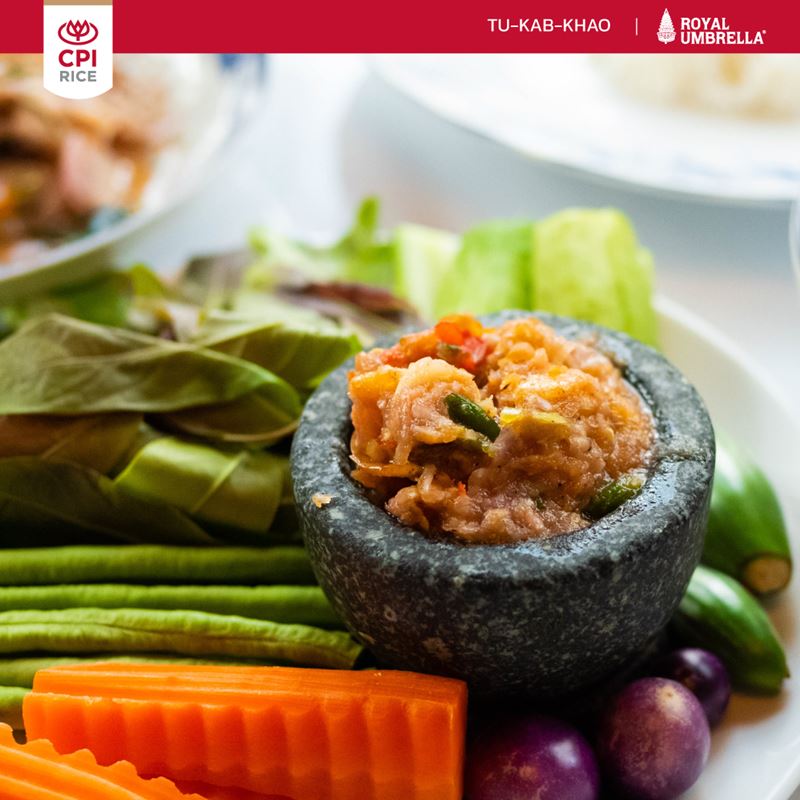 For local or visitors, Do not miss to taste the deliciousness from Tukabkhao Restaurant, Open for service 10.00 AM – 9.00 PM., The kitchen closes at 8:30 PM. For more information, please contact: TEL: 076-608888, LINE: @tukabkhao