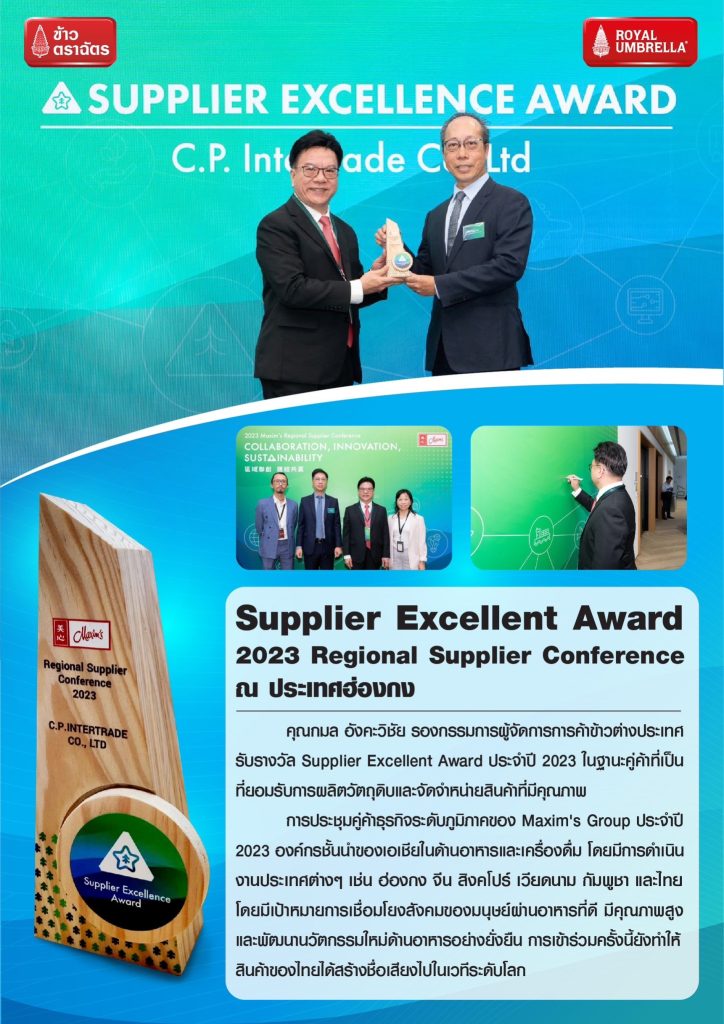 Supplier Excellence Award 2023 in Hong Kong
Mr. Kamon Angkavichai, VP of C.P. Intertrade Co., Ltd., was honored at the Regional Supplier Conference in Hong Kong. Recognized for exceptional product quality, the award highlights C.P. Intertrade as an excellent supplier.
The Regional Supplier Conference, organized by Maxim's Group, a prominent leader in the food and beverage industry across Hong Kong, China, and Southeast Asian countries such as Singapore, Vietnam, Cambodia, and Thailand, served as a platform to foster connections within society through the promotion of high-quality food products, regional collaboration, innovation, and sustainability.
This recognition reinforces C.P. Intertrade's commitment to excellence, contributing to the positive reputation of Thai products worldwide.