Enjoy the authenticity of Hong Kong's local cuisine by simply taking a BTS sky Train to Old Peak Road, located in the heart of Bangkok City on the 7th floor of The Helix at EmQuartier. This place is an excellent choice for you to experience the appetizing famous dishes that you should not miss to try. The restaurant's atmosphere is outstandingly showing Hong Kong Street food vibes surrounded by the chic sky garden and waterfall landscape giving you the new exciting environment and in a way enhancing your special meal deliciousness.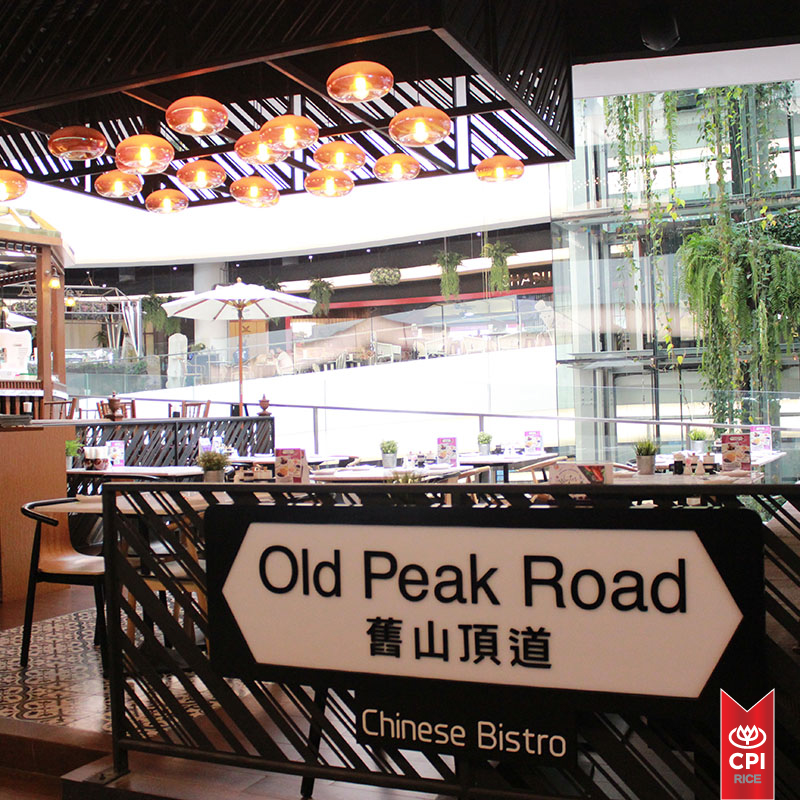 "Hong Kong Congee" – the most popular dish in this place, many foodies often get this menu for their meal. Using the absolute 100% fragrant Thai Jasmine Rice from Khao Tha Chart is the heart of this delectable congee; you will be impressed by its soft texture and fragrance. Aside from the congee itself, this menu also offers the three selectable toppings from various options depending on your preference. So, I chose fried crispy pork, big slices of mushy roasted duck, and Onsen egg – topped with sliced spring onions, and ginger. All I can say is this is extremely yummy. Don't wait to try it.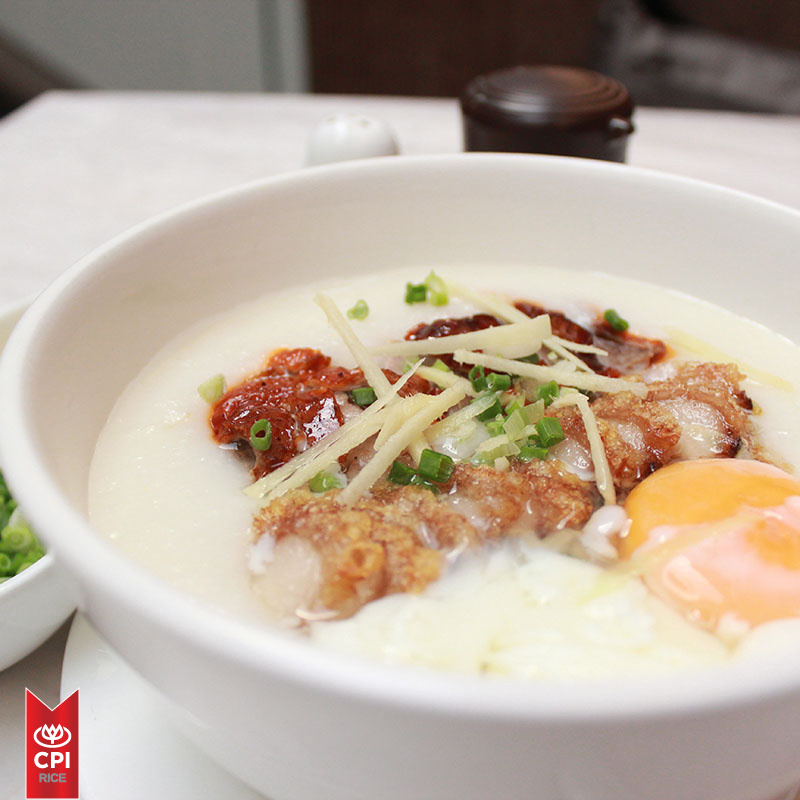 "Old Peak Road Fried Spring Rolls"- one of the highly recommended menus in this restaurant. Its remarkable taste is reflecting through their crusty texture with their tasty overwhelming stuffed meat releasing you to discover a new kind of taste that you would love. Enjoying this hot crispy spring rolls as well as the veggies and fruits side dish, it could not be any better. Just one bite is not enough.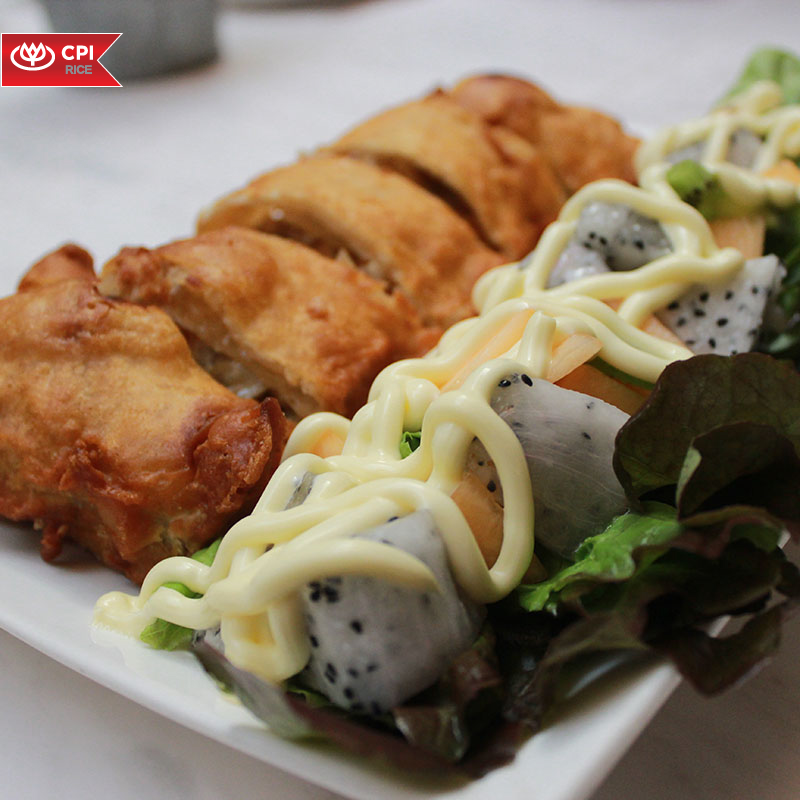 Next, one of the top-selling menus of all time, "Grilled Pork Neck with Noodles" – this dish is greatly delicious beyond its first glance as having the smoky grilled pork served with the sticky and smooth noodles. The grilled pork is specifically prepared to be tender and succulent meanwhile having a little greasy layer – all the elements are heavenly delish.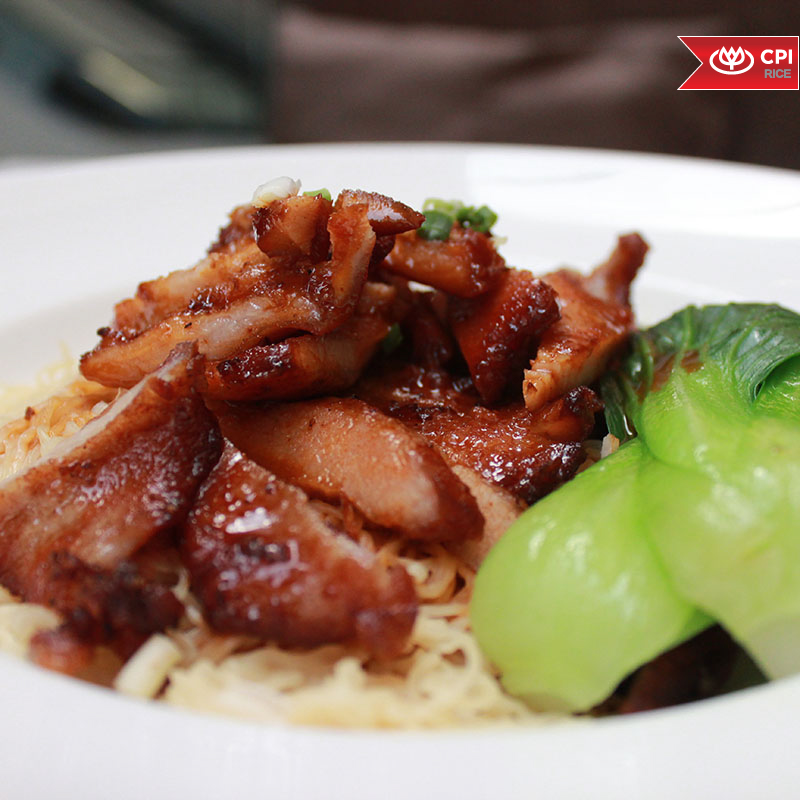 Alternative choices for meat lovers, you can choose to either enjoy Roasted duck/ Red Roasted pork or Crispy Fried Pork or just have them all! These are the signature menus that you will completely explore succulent meat soaked with the excellent recipe sauce reserved only for this place. For today's meal, the roasted duck and crispy fried pork are extremely palatable. The roasted duck has a tender texture, yet juicy by its special sauce. Likewise, the crispy fried pork is perfectly chopped with a bite-size portion – having this along with the sweet soy sauce makes the overall tastes perfect.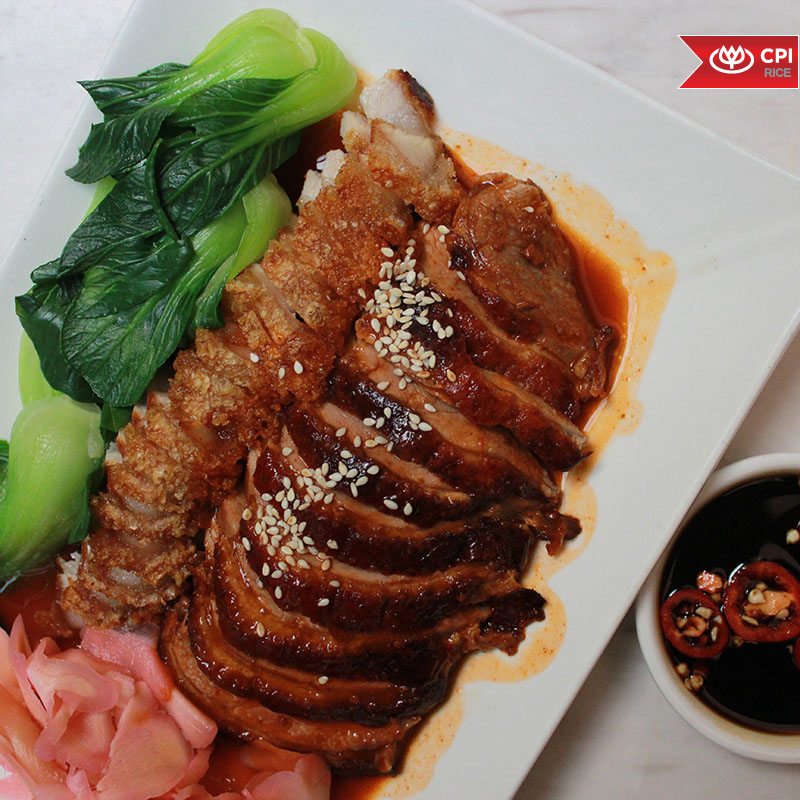 The last main dish is "Shrimp Dumplings with Soup" – this is a favorite menu for many foodies. One distinctive point making this menu stand out from other Asian restaurants is its silky dough stuffed with a big size of shrimps. You will genuinely feel the big shrimp swallowing in your mouth. Apart from the delish shrimp dumplings, their soup tastes perfectly sweet, fragrant, and mellow. Besides, there are seasonings available for people who want to add more fiery taste.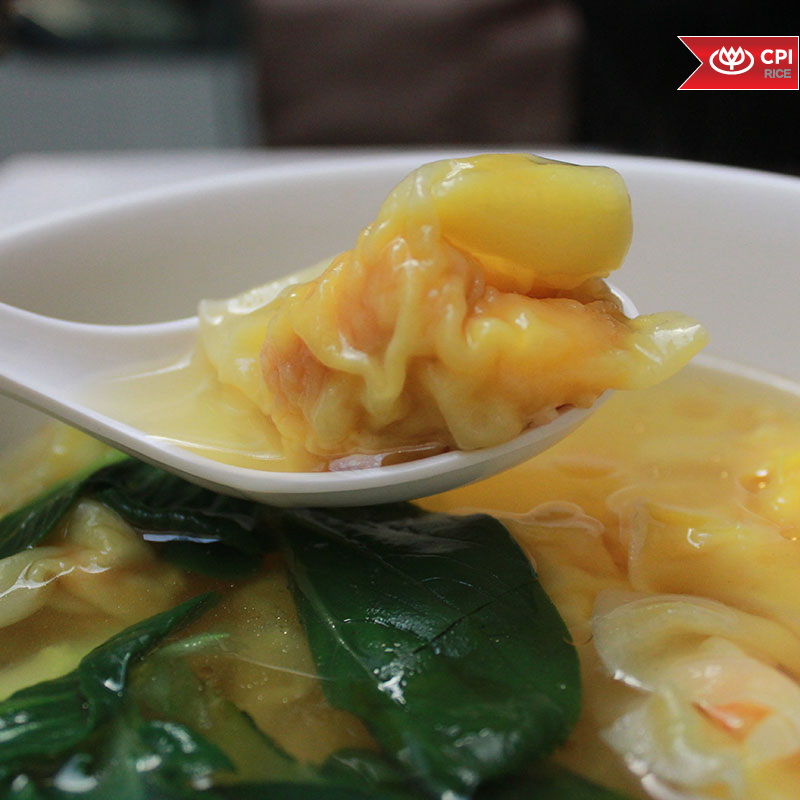 We can't leave this place without ordering this delicious "Soy Milk Custard". This familiar Asian dessert menu is delivered with a new extraordinary way by having the hot soy milk custard served in the traditional wooden case which can keep the heat very well. As soon as you open the cover, you will smell the fragrant soy milk custard triggering your sensations. Most importantly, there is a variety of topping menus for you to choose as four toppings to enjoy along with this dessert. In addition, if you wish to add more sweetness, the syrup is already there for you to enjoy. While enjoying this dish, don't forget to create your very own individually delicious soy milk custard by using your selected toppings and share it on social media.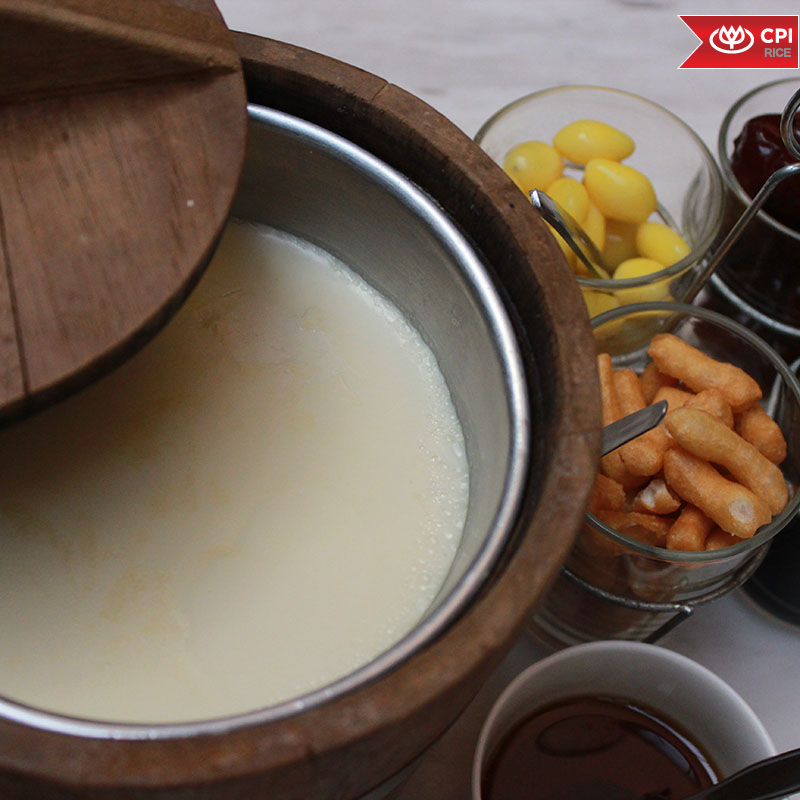 Last but not least, let's get refreshed by the Thai-style iconic drink, "Iced Pinky Milk", this sweet, rich and creamy milk with an enticing vibrant pink color will definitely make the dessert lovers fall in love with it.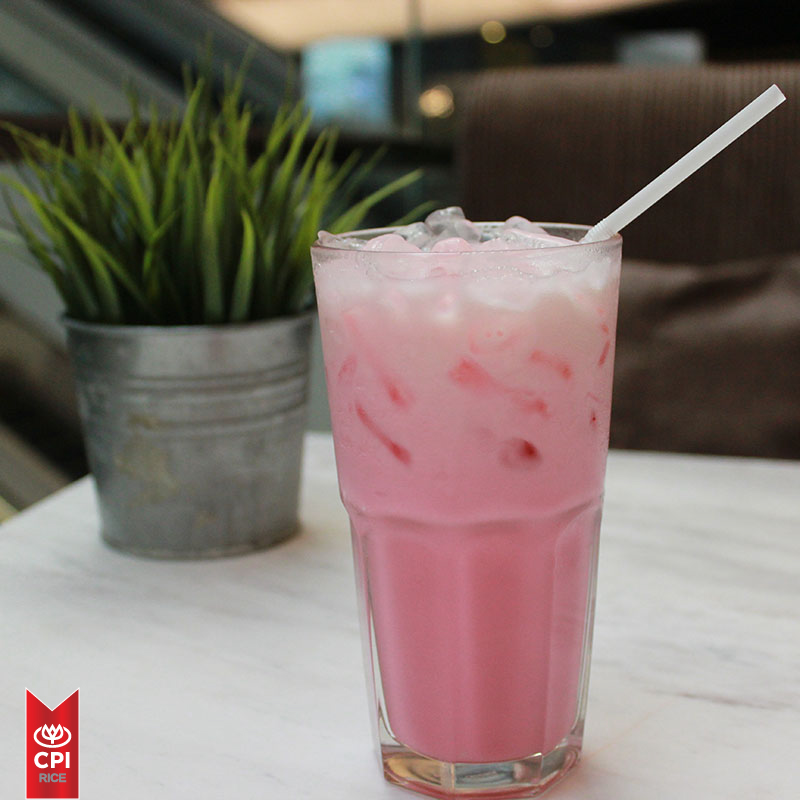 And here is our food review for today. We will constantly give you the new updates of the amazing restaurants that you should try once. Please stay tuned to find out our next coming soon food review.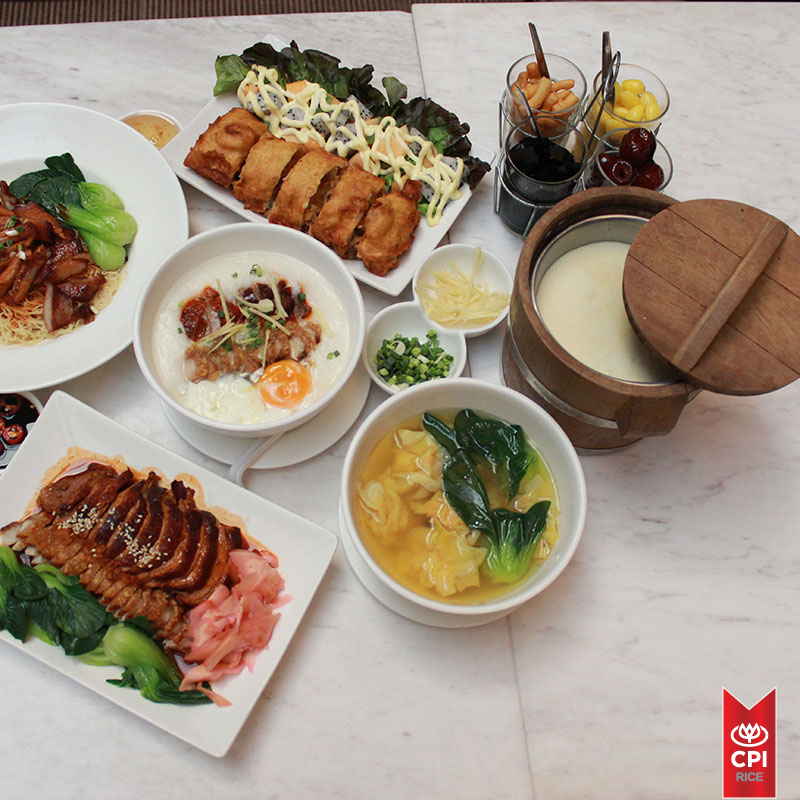 Where to find it:
Located on Sukhumvit Road, Bangkok
7F, The Helix at EmQuartier nearby Ramen Misoya
Open Daily during 11.00 am.- 22.00 pm.
Mobile Phone Number: 089-113-4411
หากต้องการดูแผนที่ร้านสามารถคลิกที่ link ด้านล่างได้เลยค่ะ