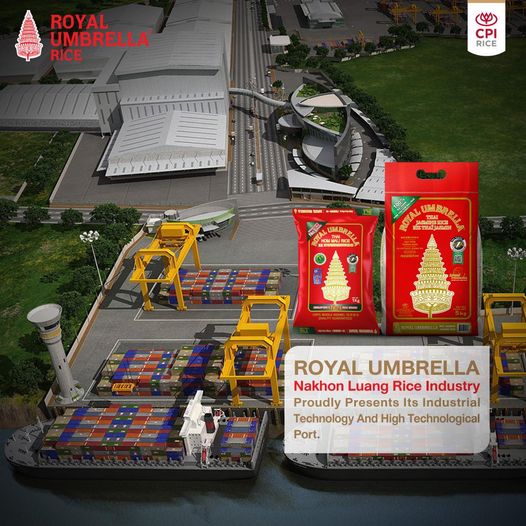 Royal Umbrella Nakhon Luang rice industry proudly presents its industrial technology and high technological port.
Nakhon Luang is a firm leader in the rice industry, where quality rice is produced on a daily basis. With this ability, the Nakhon Luang rice industry is able to deliver at most. Furthermore, in order to enhance the effectiveness of storage and logistics, the Nakhon Luang rice industry owns a large warehouse. All these will contribute to the future growth of the domestic rice industry. At Nakhon luang industry, the production is operated with high-quality control technology. The whole process is also conducted by a computer system. Not to mention the integrated logistics for the convenience and rapidness in the shipment and a high technological port where the product can be traced back to the upstream process until it reaches consumers' hands.
Nakhon Luang built trust in the rice industry and drove it to a world-class standard.
For more information please
visit or subscribe to our channel through
Youtube
Royal Umbrella : https://bit.ly/2uFpprV
RU Hungry : http://bit.ly/2lyIqHS
Instagram: royalumbrella_rice
Website: www.cpthairice.com