Exploring regional local home-made Northern Thai food in the real northerner's house vibes, here is the place for you "Maan Muang" located at Sammakon Village. As soon as you enter the restaurant, you will experience the charming wooden house inspired by the Tai Lue house style. A northern restaurant owner originally base in Lamphun, Ms. Kaneungnij Theppitak or Aon, has magically renovated this wooden house to become a spacious greenery place to relax. Inside, the restaurant has a various selection of comfy wooden dining tables and chairs for you to reserve. Besides, it also decorates with a load of vintage stuff collections, including porcelain enamel and traditional household appliances.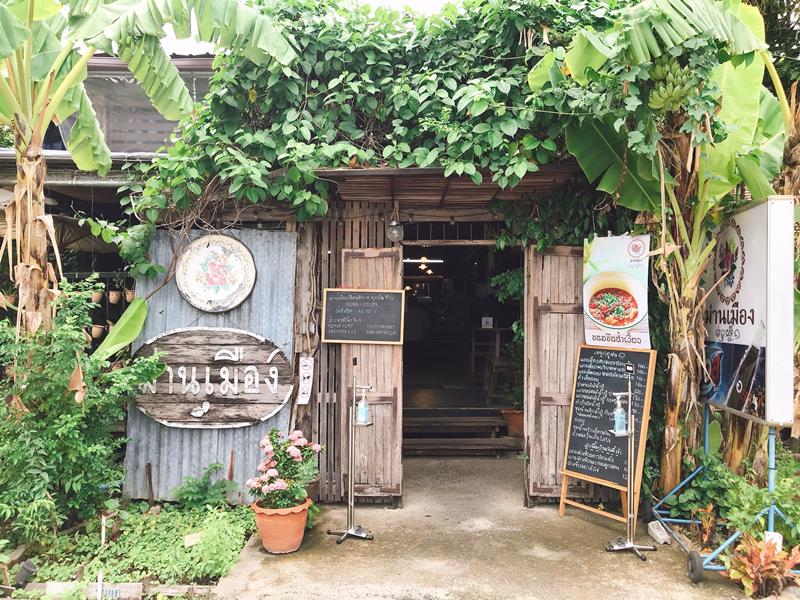 The menu here offers a line of all-savory relishes. Also, the restaurant has its uniqueness in food decoration since all the food dishes served by the traditional porcelain enamel plates making dishes even stylish and tasty.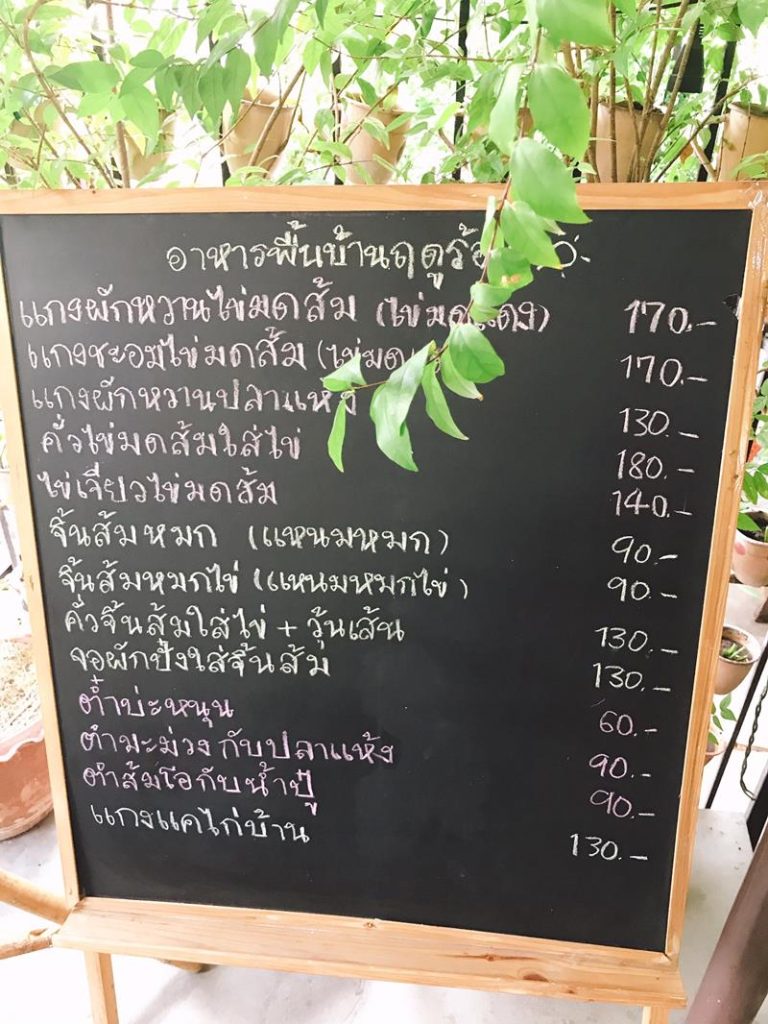 Having chosen a range of recommended dishes, we started our meal with the first menu here, "Lor Tang Fuang", a super extra volume platter coming packed with multiple northern dishes as Sai Ua – Northern-style spicy sausages, Nam – mellow sour pork, Crispy Pork Crackling, Nor Ua – a tasty fried bamboo shoot stuffed with pork, Prik Ua – palatable fried pork stuffed with Northern Thai Green Chili, along with yummy Nam Prik Num and Nam Prik Ong. For those who take a chance to order this menu, I surely believe you will love it.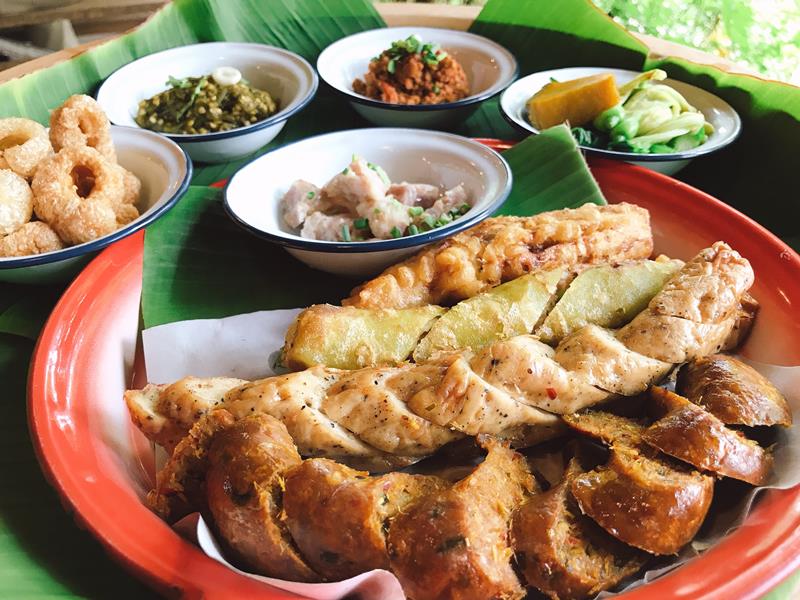 After tasting the first menu, this is one of the must-try dishes "Hot & Spicy Puff Ball Mushrooms Soup". The chef specially made this menu with an original authentic northern secret recipe. With the delightful taste of chili paste as well as the fresh Puff Ball Mushrooms, you will hear a "Puff" sound as its name when you taste it. This is how you will incredibly enjoy this menu.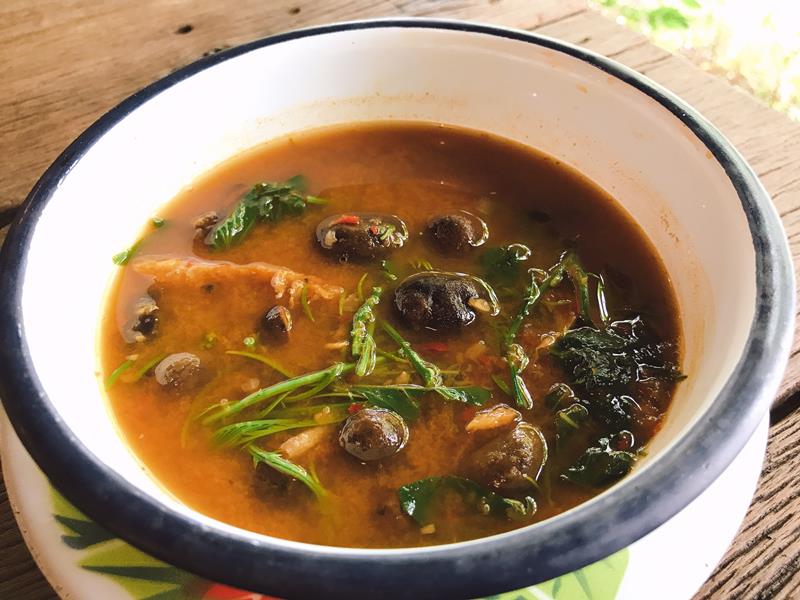 Another menu is "Neu Neung Nam Prik Kha" – a braised beef with galangal chili dip platter. The chef especially chooses a beef shank to enrich its taste to the fullest and also serves with hot and spicy flavorful curry, Nam Prik Kha, a galangal chili dip. This chili dip tastes the best when you eat with sticky rice and side veggies.
To finish off this meal, "Larb Moo Kua" – a spicy ground pork salad, is composed of the fragrant northern-style fragrant spices and roasted pork. Either eat with sticky rice or fresh vegetables, you will find yourself unstoppable eating with this plate.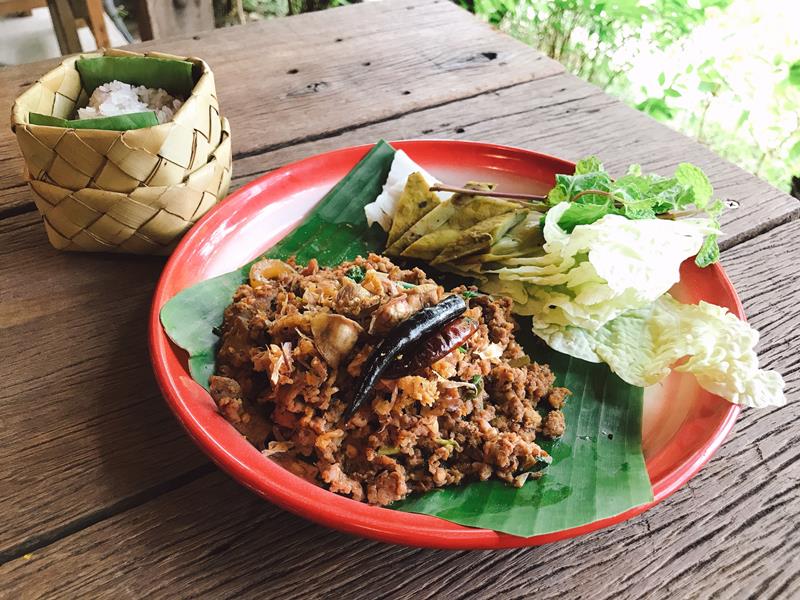 Not to mention other menus, the restaurant has an abundance of delicious Northern Thai cuisines to try. So if you are a big fan of Northern Thai food and you want to experience a truly authentic northern-style dishes, try it at "Maan Muang".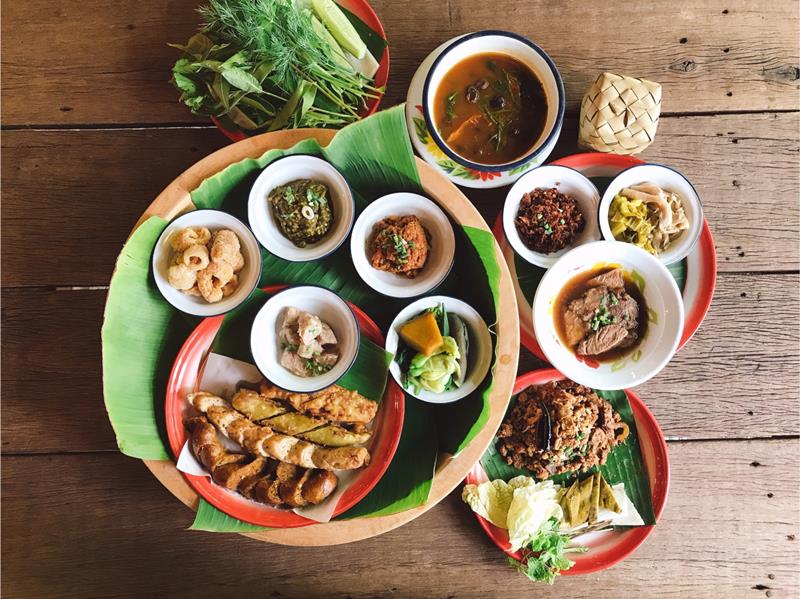 "Maan Muang", 165/7 Sammakon Village (Soi 16), Ramkhamhaeng Road, Soi Ramkhamhaeng 112, Saphan Sung District, BKK.
How to Go: By starting a route with Ramkhamhaeng Road, directly go to Ramkhamhaeng 112, and drive towards into Sammakon Village. Maan Muang is located at Sammakon Village at the corner of Soi 16.
Open Daily: Please contact 02-7296275, 093-635-4622, 086-007-5020, 081-564-7887