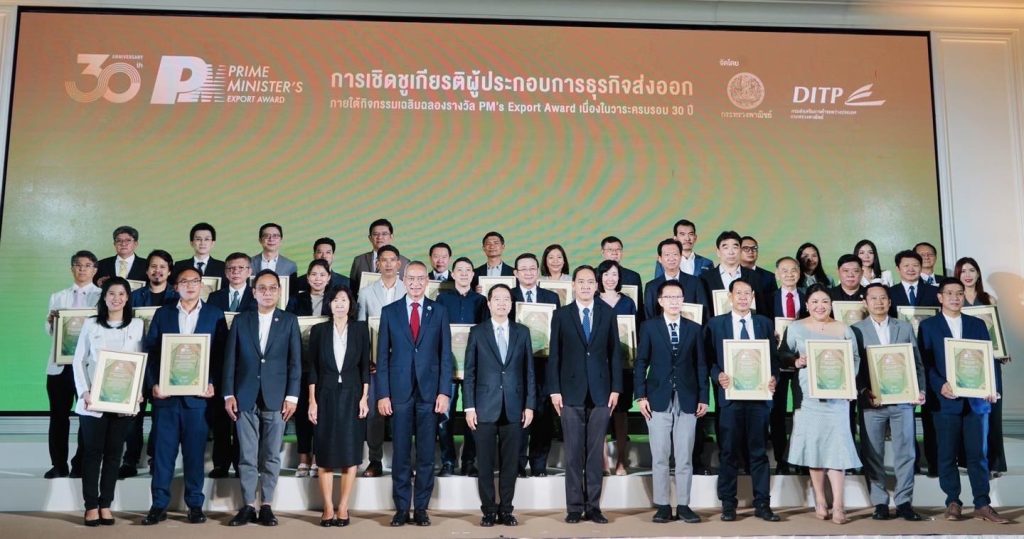 CPI is once again recognized as a world-class rice exporter, the only company that was crowned the Best of the Best, PM's Exporter Award 2022 having won the awards for 5 times under the well-known brand ROYAL UMBRELLA.
CPI is the only company that has been granted the awards 5 times in 1995, 2005, 2011, 2016, and 2021 where CPI was selected from 257 candidate companies. Furthermore, the company wins the BEST OF THE BEST award which was won for first time.
Mr. Thiti Lujintanont, Chief Operating Officer of C.P. INTERTRADE CO., LTD. was given the Prime Minister Export Award (PM's Export Award) 2022, under the title "THE BEST OF THE BEST" from the Department of International Trade Development, by Mr. Boonyarit Kulayanamitre, Permanent Secretary of Commercial Ministry of Thailand.
In the event, CPI was also honored with the following accolades:
Longest Achievement.
The Most Award Winner (from 9 periods)
The award is a significant symbol, guaranteeing that the company has paid good attention to its production standards resulting in product quality that is consistent throughout the years in order to export worldwide, and strenghten consumers' confidence in both of domestic and export markets.