Though friendly decorated in open-air homey style, Ban Tum Terb promising serves extraordinary northeastern Thai dishes ranging from variations of somtum to other delicious Thai dishes.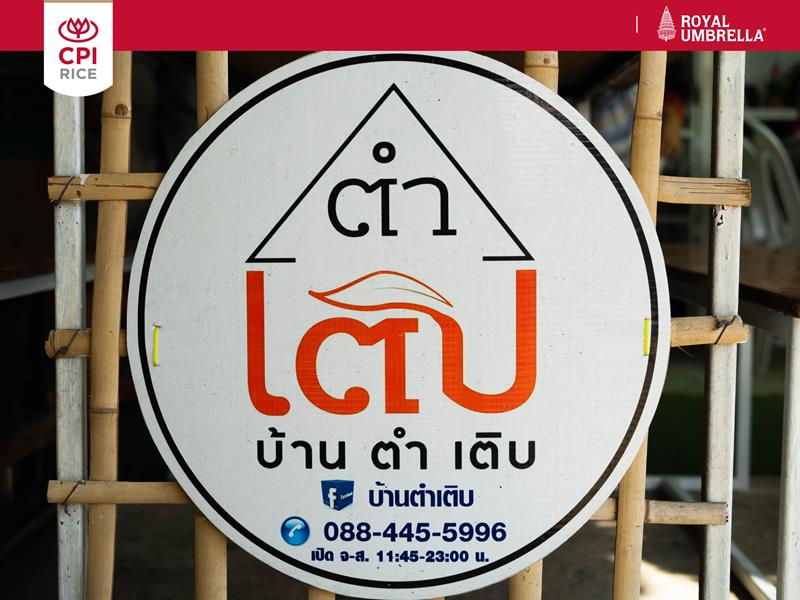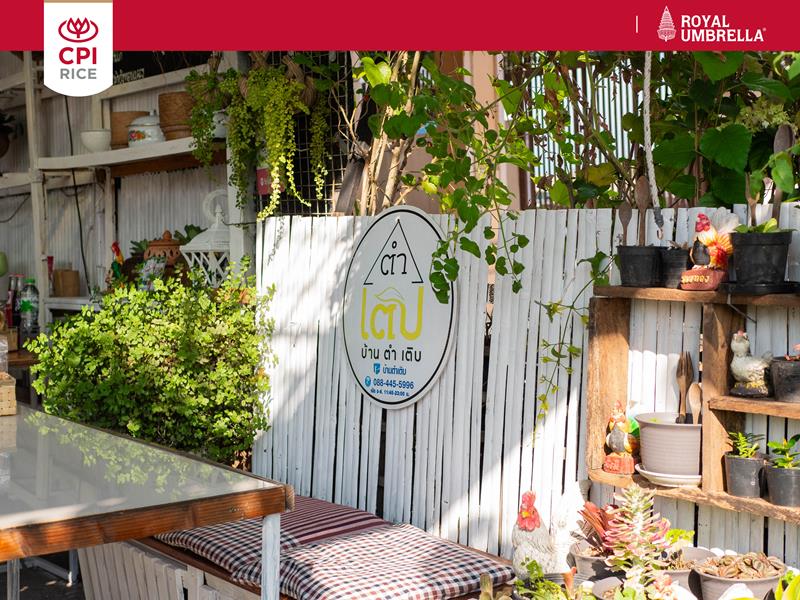 Impossibly, we miss ordering a somtum menu when we are here at Ban Tum Terb. Start with the first recommend menu item like a truly savory Tum Sam Kler (Spicy Green Papaya Salad with Fresh Crabs, Shrimps, and Cockles). This somtum menu's specialty is including three fresh succulent seafood trinity as crab, shrimps, and cockles pounded in the special fermented fish sauce recipe exclusively executed by this chain that has been guaranteed for its palatability, cleanliness, and no fishy smell. You will unconsciously enjoy this dish not knowing you have eaten it all.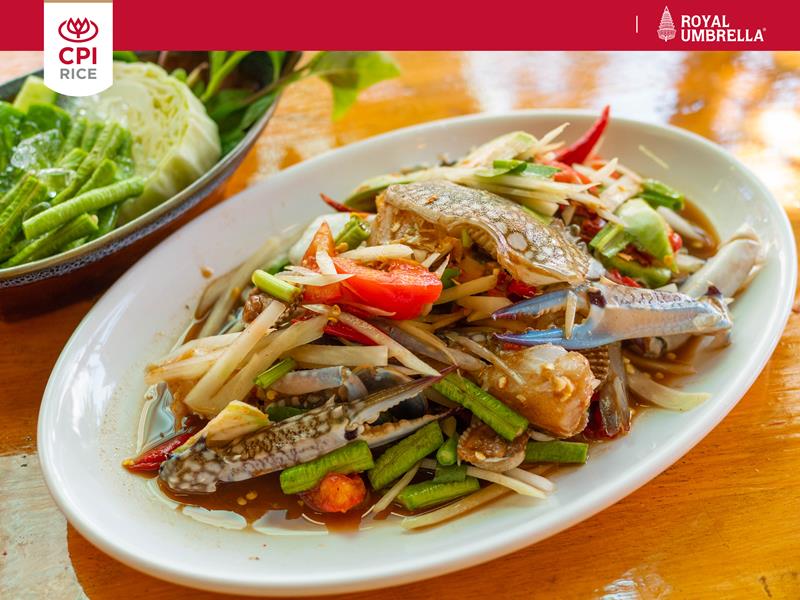 Another equally highlighted menu you should be trying Khao Pad Tom Yum (Thai Spicy Sour Stir-Fried Rice with Shrimps), 100% genuine soft fragrant jasmine rice stirred with a load of Thai spicy sour mixture as well as fresh meaty shrimps, steers up fragrant odor and does a solid job in strengthening Tom Yum ingredients.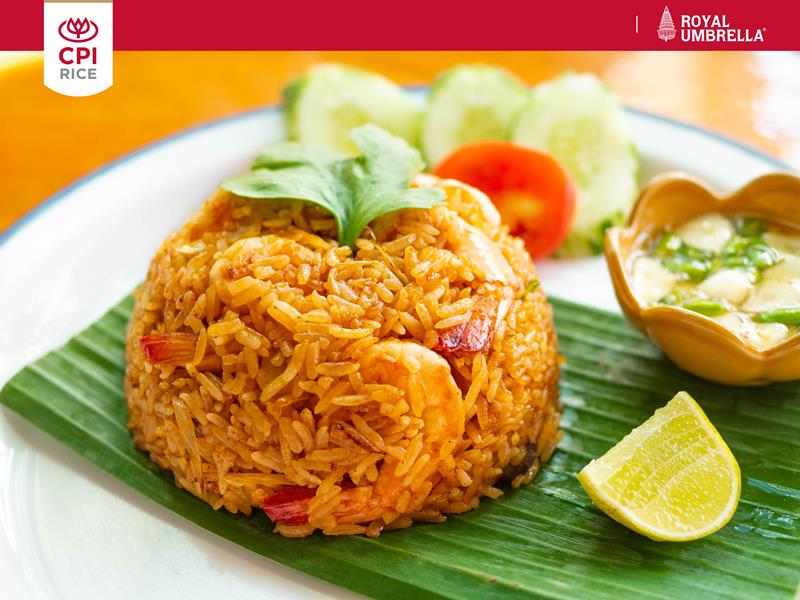 One of the best-selling dishes is Khao Na Moo Yang Nam Jim Jaew (Grilled Pork Neck with Spicy Dipping Sauce and Jasmine Rice). A slice of grilled pork properly marinated until tender and mellow well mixes with the tasty addictive spicy dipping sauce.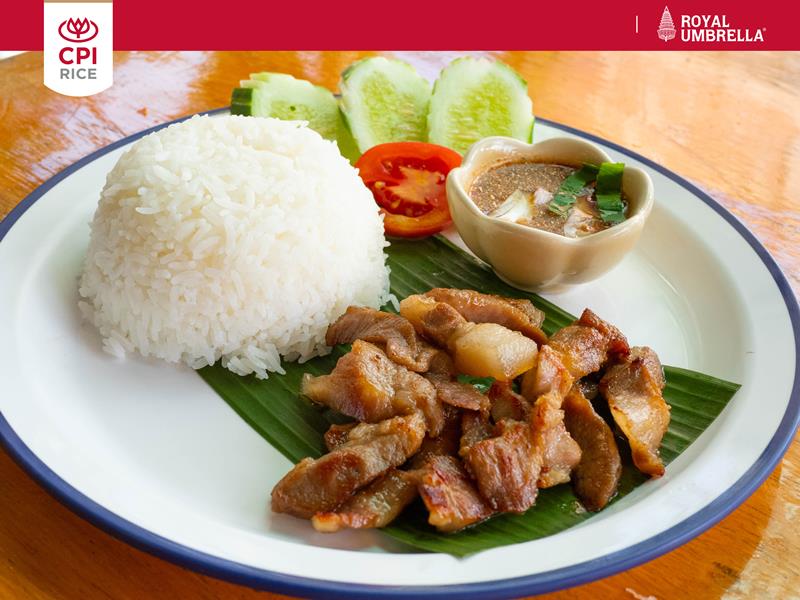 Another must-try menu is Yum Moo Your Khai Daeng Khem (Spicy Pork Sausage with Salted Egg Yolk). The pork sausage served in tasty spicy sour sauce with newly fresh sweet shrimps and rich salted egg yolk is wonderfully savory.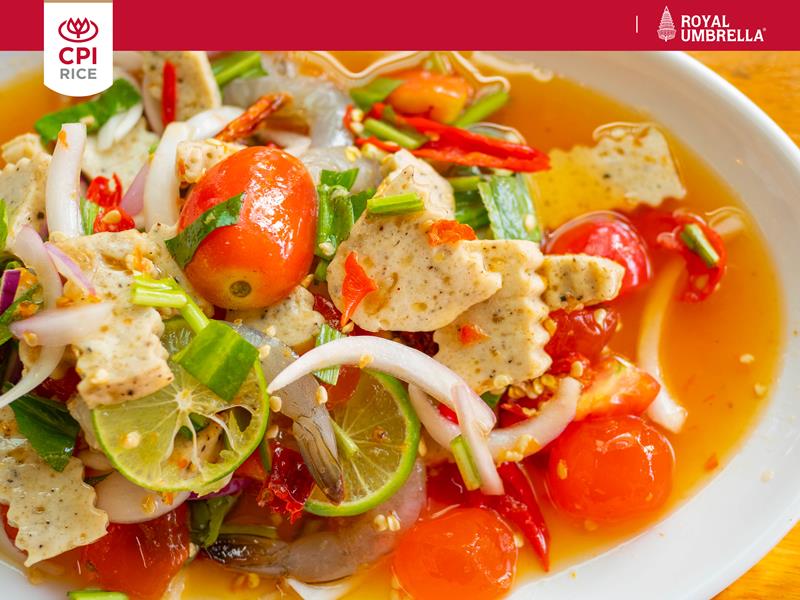 Aside from somtam varieties available, there is also a mouth-watering spicy sour soup worth trying, Tom Saab Kra-Dook Aon (Hot and Spicy Soup with Pork Ribs in Thai Northeastern Style). The pork ribs simmered in zesty spicy soup until their bones perfectly mild greatly deliver an appetizing taste when eating along with hot fragrant jasmine rice. I can tell you this dish is so flavorsome that you want to share it with your friends.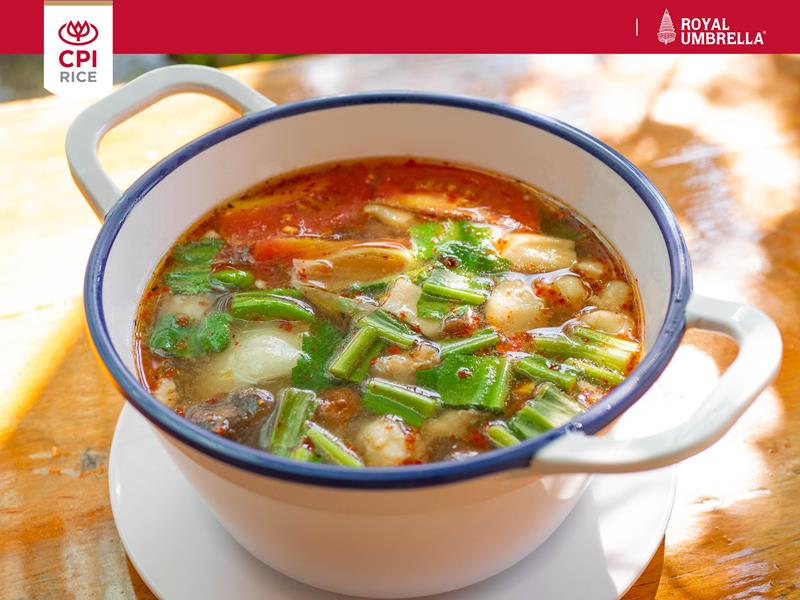 To all spicy lovers, if you visit Phuket, don't forget to drop by this northeastern cuisine restaurant – Ban Tum Terb. Opens daily from 12.00 pm. – 22.00 pm. Or, for further information, please contact via Facebook Fanpage: บ้านตำเติบ