AKART Bistro & Bar is the Thai-Italian casual dining restaurant in a two-story wooden glasshouse surrounded by cool shady trees as a house fence. Within the space, you will find various seating areas to enjoy your meal decked with a mason jar of wildflowers, offering the chill and relaxing vibes. Nestled in a natural and tranquil atmosphere, this place is everything for photoholic for sharing their beautiful artistic picture on social media.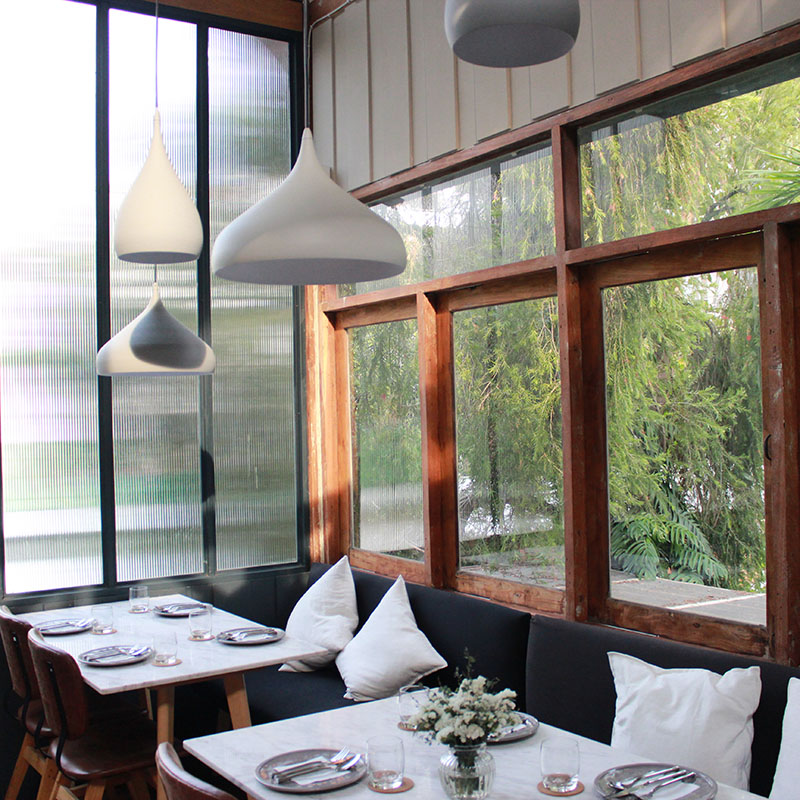 Surprisingly amazed by the distinguishably creative dish, Spicy Butterfly Pea Vermicelli Salad, this dish is highlighted by its enticing lavender shade of sticky vermicelli served with the fresh seafood including squids, shrimps, big New Zealand mussels, and topped with shrimp's eggs. This combination makes an absolutely matchable flavor. Not only does it look yummy, but it also wakes up your taste buds by its fantastically delicious spicy taste.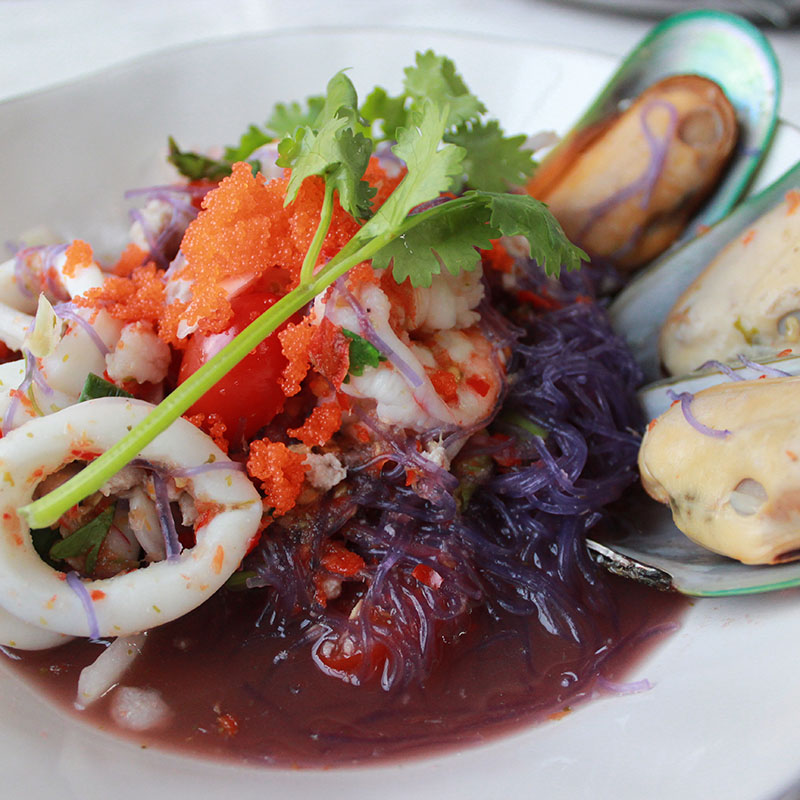 Colorful veggie-filled dishes parade served with 100% Thai Fragrant Jasmine Rice from Khao Tra Chat Thong, AKART Spicy Rice Salad with Vegetables is one of the recommended dishes in this restaurant. While presenting its vibrant purple rain authentic color in charming rice, this dish maintains its high portion of beneficial nutrition and herbs. Soaking the rice with the special spicy Budu salad sauce creates a highly delectable taste.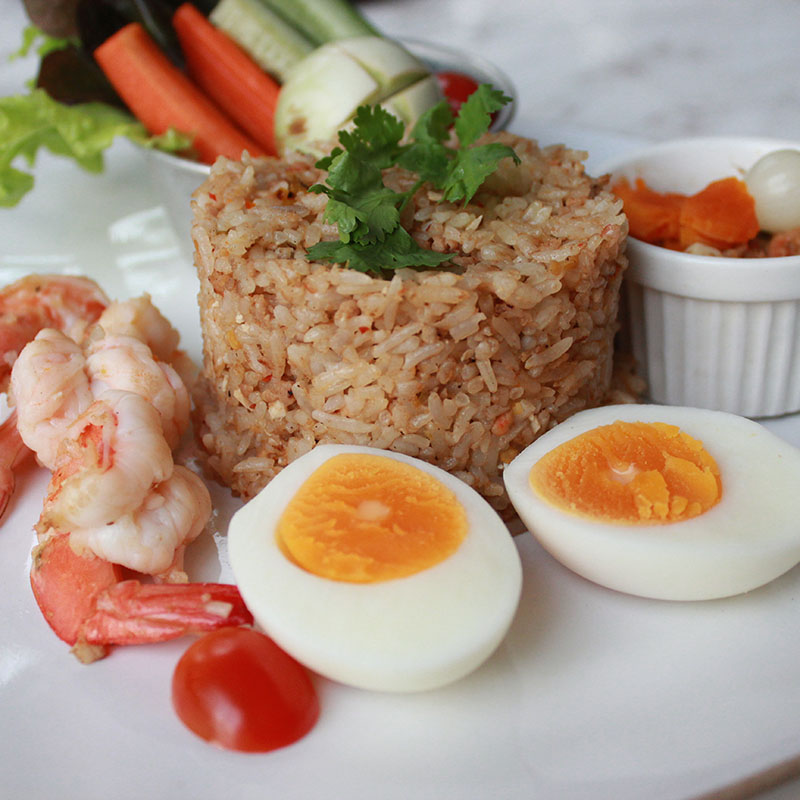 A popular dish for the spicy lovers and probably for everyone, Thai Southern Yellow Spicy Sour Curry with Sea Bass Fish, it is well known by the traditional yellow Thai Southern hot spicy curry permeating in the fresh succulent sea bass fish along with the bite-size sour bamboo shoots. Don't leave without trying this excellent dish.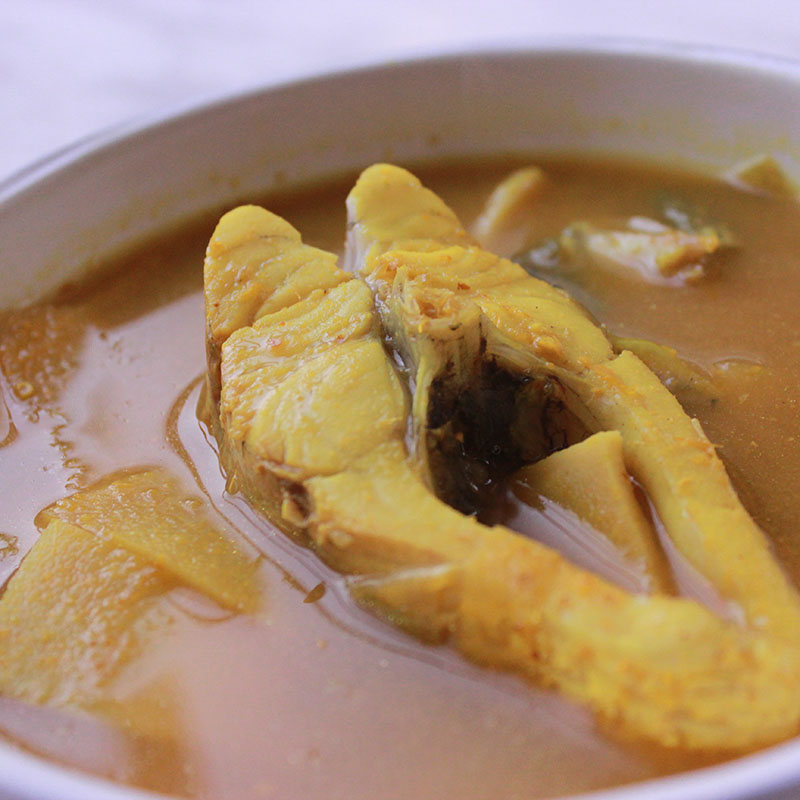 Moving further from Thai territory, the highly recommended Italian dish is Spinach Pizza, a thick soft dough mixed with spinach and runny poached egg, yet topped with gooey and molten cheese, creating a great flavor combination. Pizza and Cheese lovers are strongly encouraged to try this.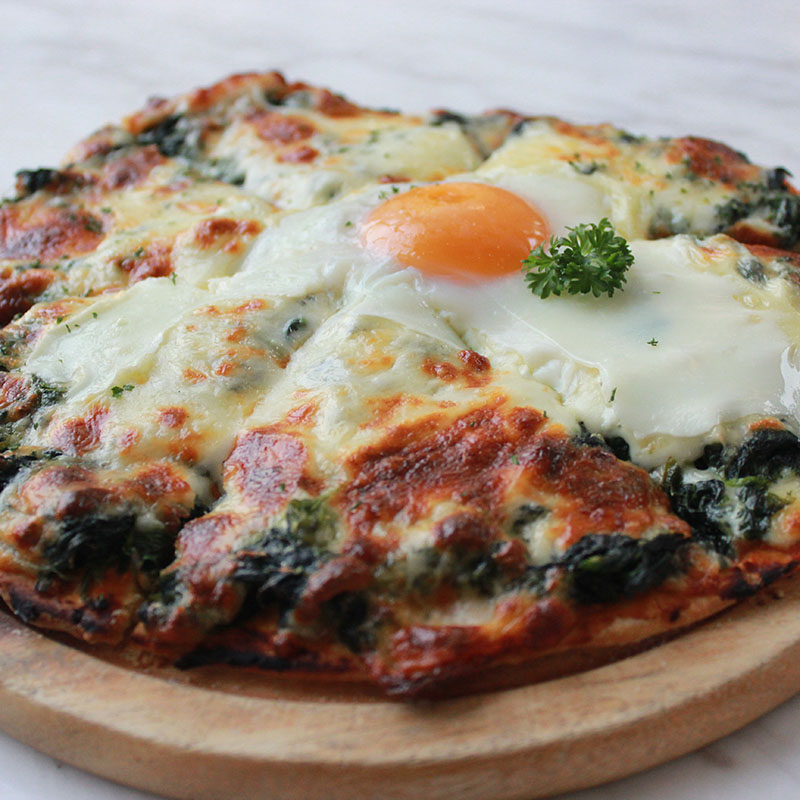 Lastly, refresh your meal with a gentle sweetness of the butterfly pea smoothie.